Beaches in the Algarve
The Algarve, one of the most popular bathing destinations in Europe
The Algarve is world-renowned for the variety and unique nature of its beaches, and it would be extremely difficult to say which is THE dream beach. The more than 100 beaches of the Algarve are among the most beautiful in the world, and some have been voted among the top 50 beaches in the world on several occasions at the World Travel Awards.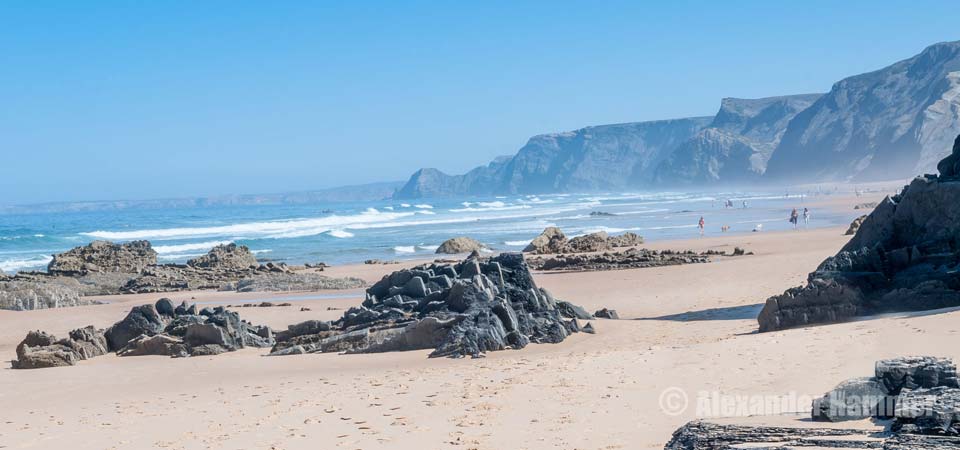 Praia do Castelejo, West Coast Algarve, Portugal
Which is the most beautiful beach in the Algarve?
Lonely, secluded bays with a view of bizarre rock formations, kilometres of fine sandy beaches, a snorkelling and surfing paradise waiting to be discovered. You could spend every day on a different beach. Even in the high season, it is still possible to find a place on a not so well-known beach, although some of them are difficult to reach over narrow paths and steps or even only by boat, but are therefore quiet and without people.
As you can see, the choice of beaches is enormous, and all have their special character. Therefore, you will only find a small, subjective overview here of the Algarve beaches that you should not miss.
Excellent bBathing quality
The Algarve is not only one of the most popular beach destinations in Europe; it is also characterised by the consistently good bathing quality of its beaches. More than 80 beaches were awarded the Blue Flag eco-label in 2017, which can be clearly seen waving on the beaches..
Blue Flag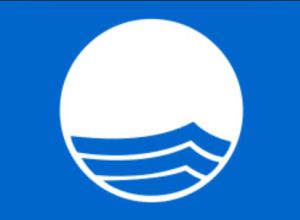 The Blue Flag is a seal of approval awarded annually by the Associação Bandeira Azul da Europa (ABAE) to river and coastal beaches as well as marinas. In order to receive the award, strict criteria must be met with regard to water quality, environmental protection, safety and service as well as the provision of information.
In 2017, more beaches than ever before were able to enjoy the award. In the West Algarve, the following beaches were awarded the Blue Flag in 2017::
Portimao: Alvor Nascente - Três Irmãos, Alvor Poente, Rocha, Três Castelos, Vau
Lagos: Batata, Camilo, Dona Ana, Luz, Meia Praia, Porto de Mós
Vila do Bispo: Almádena-Cabanas Velhas, Burgau, Castelejo, Cordoama, Ingrina, Mareta, Martinhal, Salema, Zavial
Accessible beaches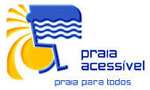 DThe "Accessible Beach – Beaches for All" project is an initiative by the National Coordinating Committee for the European Year of People with Disabilities (CNCAEPD) to provide access to river and coastal beaches for people with reduced mobility.
The conditions for the award are:.
easy pedestrian access;
arranged parking with parking spaces for disability vehicles;
access to the beach and bathing area by ramps or by mechanical means;
walkways on the beach, toilets and an accessible aid station.
In total, 47 beaches were awarded the "Accessible Beach" flag in 2017 and promoted internationally.