About us
Licensed property agent based in Lagos, Portugal
As a licensed property agent based in the Algarve-Lagos region of Portugal, we offer our clients excellent service in the areas of property sales and administration, as well as for rental of holiday homes and apartments in the Algarve. Our company, based in Lagos, was founded in 1995. Thanks to our multilingualism in German, English, French and Portuguese, we can offer you a competent service, in cooperation with selected service partners. In us, you will find a reliable property agent in the Algarve, which represents your interests in the sale, purchase, administration and/or rental of your property.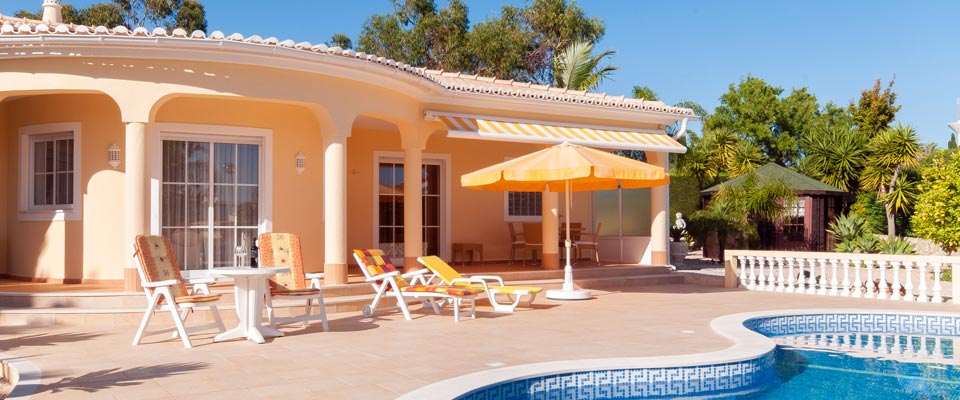 Property sales in Portugal
When it comes to sales, our goal is the successful marketing of your property.
This includes the determination of the market value of the property, based on the current market situation, after a property inspection.
The professional presentation of your property in four languages ​​with relevant data, plans and photos.
Exposure on the Internet with a comprehensive picture gallery on our clearly structured four-language website, so that the customer is guided to your property with just one click.
Free publication of your property on various Internet portals.
Attractive sale signs to present your property for sale locally.
Promoting the sale of your property through advertising brochures and targeted newspaper listings.
Flexible viewing appointments with interested parties.
Property purchase in Portugal
If you are looking for a property to buy in Portugal – Algarve, then use our database. Whether you are looking for a villa/house/terraced house, or a house/apartment as a second home or holiday home, a plot of land on which you can design your own dream home, or a commercial/investment property, then we are your contact for property acquisition in Portugal. Benefit from our expertise and professionalism, from initial contact through to the signing of the purchase contract. We support you and establish the necessary contacts with authorities and solicitors. If you have found an interesting property on our website, please do not hesitate to contact us!
Holiday home rental in Portugal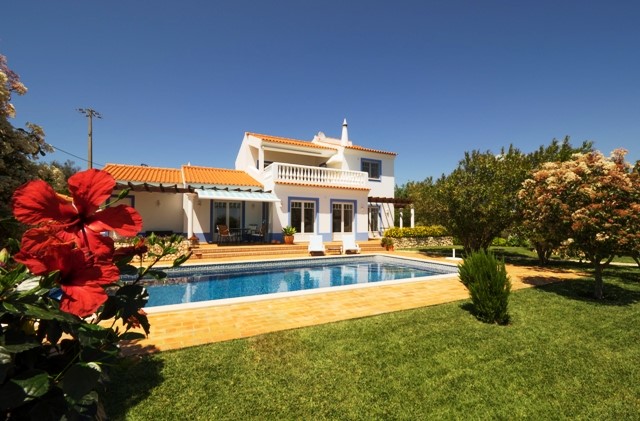 You own a holiday home or a holiday apartment in the Portugal - Algarve - Lagos region and would like to rent it out! We will take care of all the time-consuming commitments that the successful marketing and profitability of the rental property brings with it. Due to our many years of work in this field, you can benefit from our large number of regular customers. Our range of services includes the marketing of the holiday property and the overall support of guests staying in the holiday home:
We inspect your house / apartment and determine a profitable rental price.
We create an individual file on your holiday home with attractive photos and present them on our multilingual website. This way you can reach the German-, English-, French- and Portuguese-speaking markets.
We present your holiday rental in Portugal free of charge on different German and international holiday home portals.
We display adverts for holiday homes and holiday apartments in German and international print media.
We set up the rental agreements and monitor incoming payments.
We guarantee the punctual payment of your rental income.
We offer flexible commission models.
Take advantage of our knowledge for the best rental opportunities and contact us. We would be delighted to include your holiday home in the Lagos area in our portfolio.
On request, we can organise the cleaning service for your holiday home/apartment in the Algarve and we can take care of the guests in the Lagos area (+/- 20 kilometres).
Welcoming the guests and transfer of keys;
Instructing guests in the operation of the heating/air conditioning;
Instructing guests on the alarm system and safety instructions;
Introducing guests to the use of dishwasher, washing machine, dryer, TV, etc;
Reading of the utilities meters as required;
Explanation of the surrounding area and the nearest shops;
Local contact for holiday guests, craftsmen and utilities;
Inspection of the villa/apartment on departure of the guests for damage or completeness of the facilities;
Thorough cleaning after the departure of the guests.
Property management in Portugal
If you have a property in the Portugal - Algarve - Lagos region and would like to take advantage of experienced and trustworthy property management, then we are there for you. Here you can profit from our many years of experience. We care about your property; here you can find detailed information about our property management service.